Investigating Cognitive Behavioral Therapy in Decreasing Depression in Women Suffering from Postpartum Depression in One of Ahvaz Obstruction Offices
Keywords:
Cognitive behavioral therapy, Postpartum depression, Women
Abstract
Background: This study was performed to determine the effect of cognitive behavioral therapy (CBT) on decreasing the rate of postpartum depression (PPD) in two women referred to one of the obstraction offices of Ahvaz, Iran. Two women with PPD and their husbands were selected through a clinical diagnostic interview and the Edinburgh Postnatal Depression Scale (EPDS) ‎and based on the study inclusion and exclusion criteria and lectures in health center in Ahvaz.
Methods: This study was a single-subject and non-congruent multiple baseline experimental study. Data analysis was conducted using visual depiction, reliable change index (RCI), and recovery percentage. In this study, two women with PPD underwent CBT and data were collected at baseline, during therapy, and at the one-month follow-up, and they completed the Beck Depression Inventory (BDI-13).
Results: The findings indicated 24.17% and 20.92% recovery percentage in depression in the first and second woman, respectively, as a result of CBT.
Conclusion: The results of the present research illustrate the efficacy of CBT in improving depression in women with PPD.
References
Metalsky, G. I., Halberstadt, L. J., & Abramson, L. Y. (1987). Vulnerability to depressive mood reactions: toward a more powerful test of the diathesis-stress and causal mediation components of the reformulated theory of depression. J Pers.Soc.Psychol., 52(2), 386-393. Retrieved from PM:3559897
Kim, Y, & Lee J. (2003). Bayesion analysis of proportional hazard models. Ann. Statist, 31(9),.493-511.
Beck, C. T. (2001). Predictors of postpartum depression: An update. Nurs.Res, 50(5), 275-285. Retrieved from PM:11570712
Bledsoe, S. E., & Grote, N. K. (2006). Treating depression during pregnancy and the postpartum: A preliminary meta-analysis. Res.Soc.Work Pract., 16(2), 109-120.
Chabrol, H., Teissedre, F., Saint-Jean, M., Teisseyre, N., Sistac, C., Michaud, C. et al. (2002). Detection, prevention and treatment of postpartum depression: A controlled study of 859 patients. Encephale., 28(1), 65-70. Retrieved from PM:11963345
Cooper, P. J., Campbell, E. A., Day, A., Kennerley, H., & Bond, A. (1988). Non-psychotic psychiatric disorder after childbirth. A prospective study of prevalence, incidence, course and nature. Br.J Psychiatry., 152, 799-806. doi:S000712500022103X [pii]. Retrieved from PM:3167466
Cox, J. L., Murray, D., & Chapman, G. (1993). A controlled study of the onset, duration and prevalence of postnatal depression. Br.J Psychiatry., 163, 27-31. doi:S0007125000033201 [pii]. Retrieved from PM:8353695
Cuijpers, P., Brannmark, J. G., & van Straten A. (2008). Psychological treatment of postpartum depression: A meta-analysis. J Clin Psychol., 64(1), 103-118. doi:10.1002/jclp.20432 [doi]. Retrieved from PM:18161036
Hamidpour, H., (2008). Examination of efficacy and effectiveness of mindfulness–based cognitive therapy in treatment and preventation of relapse and recurrence of dysthymia. Journal of Research in Psychological Health, 1(2), 25-36.
Imani, M. (2012). Investigating the efficiency of behavior therapy based on acceptance and integrated behavioral couple therapy in decreasing marital turmoil and symptoms of women comprehensive anxiety disorders of Mahshar [PhD Thesis]. Ahvaz, Iran: School of Educational Science and Psychology, Shahid Chamran University.
Kani Ahmadi Golzar, A. (2012). The effectiveness of cognitive therapy on postpartum depression therapy and three scanning factors of dependency conflicts, anger and maternity in suffering mother from postpartum depression under the protection of Sanandaj health centers [MSc Thesis]. Sanandaj, Iran: University of Kurdistan.
Leichsenring, F., Hiller, W., Weissberg, M., & Leibing, E. (2006). Cognitive-behavioral therapy and psychodynamic psychotherapy: techniques, efficacy, and indications. Am J Psychother., 60(3), 233-259. doi:10.1176/appi.psychotherapy.2006.60.3.233 [doi]. Retrieved from PM:17066756
Montazeri, A., Torkan, B., & Omidvari, S. (2007). The Edinburgh Postnatal Depression Scale (EPDS): translation and validation study of the Iranian version. BMC.Psychiatry., 7, 11. doi:1471-244X-7-11 [pii];10.1186/1471-244X-7-11 [doi]. Retrieved from PM:17408479
Poppen, R. L. (1989). Some clinical implications of rule-governed behavior. In S. C. Hayes (Ed.), Rule-governed behavior: Cognition, contingencies, and instructional control (pp. 325-357). New York, NY: Plenum Press..
Posmontier, B. (2008). Functional status outcomes in mothers with and without postpartum depression. J Midwifery.Womens.Health, 53(4), 310-318. doi:S1526-9523(08)00054-8 [pii];10.1016/j.jmwh.2008.02.016 [doi]. Retrieved from PM:18586183
Rajabi G, & Khoda Rahimi S. (2000). Psychology of postpartum depression (Etiology, evaluation and treating). Psychotropical Novelties, 4(13-14), 40-62.
Rajabi, G. R., Karjo-Kasmaie, S., & Jabbari, H. (2011). the effectiveness of cognitive couple therapy on decreasing depression level, and increasing marital satisfaction. Clinical Psychology, 2(4), 9-17.
Scott, J., Gibbs, R., Karlan, B., & Haney, A. (2009). Danforth's obstetrics and gynecology. Trans. Valdan, M. Tehran, Iran: Arjmand Publications.
Thomas, L. J., Abel, A., Ridgway, N., Peters, T., Kessler, D., Hollinghurst, S. et al. (2012). Cognitive behavioural therapy as an adjunct to pharmacotherapy for treatment resistant depression in primary care: The CoBalT randomised controlled trial protocol. Contemp Clin.Trials., 33(2), 312-319. doi:S1551-7144(11)00281-3 [pii];10.1016/j.cct.2011.10.016 [doi]. Retrieved from PM:22101205
Wewerinke, A., Honig, A., Heres, M. H., & Wennink, J. M. (2006). Psychiatric disorders in pregnant and puerperal women. Ned.Tijdschr.Geneeskd., 150(6), 294-298. Retrieved from PM:16503019.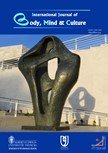 Downloads
How to Cite
Molavi, S., Rajabi, G., Sodani, M., Fathi, A., Hatamzadeh, N., & Aryamanesh, R. (2018). Investigating Cognitive Behavioral Therapy in Decreasing Depression in Women Suffering from Postpartum Depression in One of Ahvaz Obstruction Offices. International Journal of Body, Mind and Culture, 5(3), 160-165. https://doi.org/10.22122/ijbmc.v5i3.133
Section
Quantitative Study(ies)