Breaking Bad News: Different Approaches in Different Countries of Iran and Germany- an Expert Panel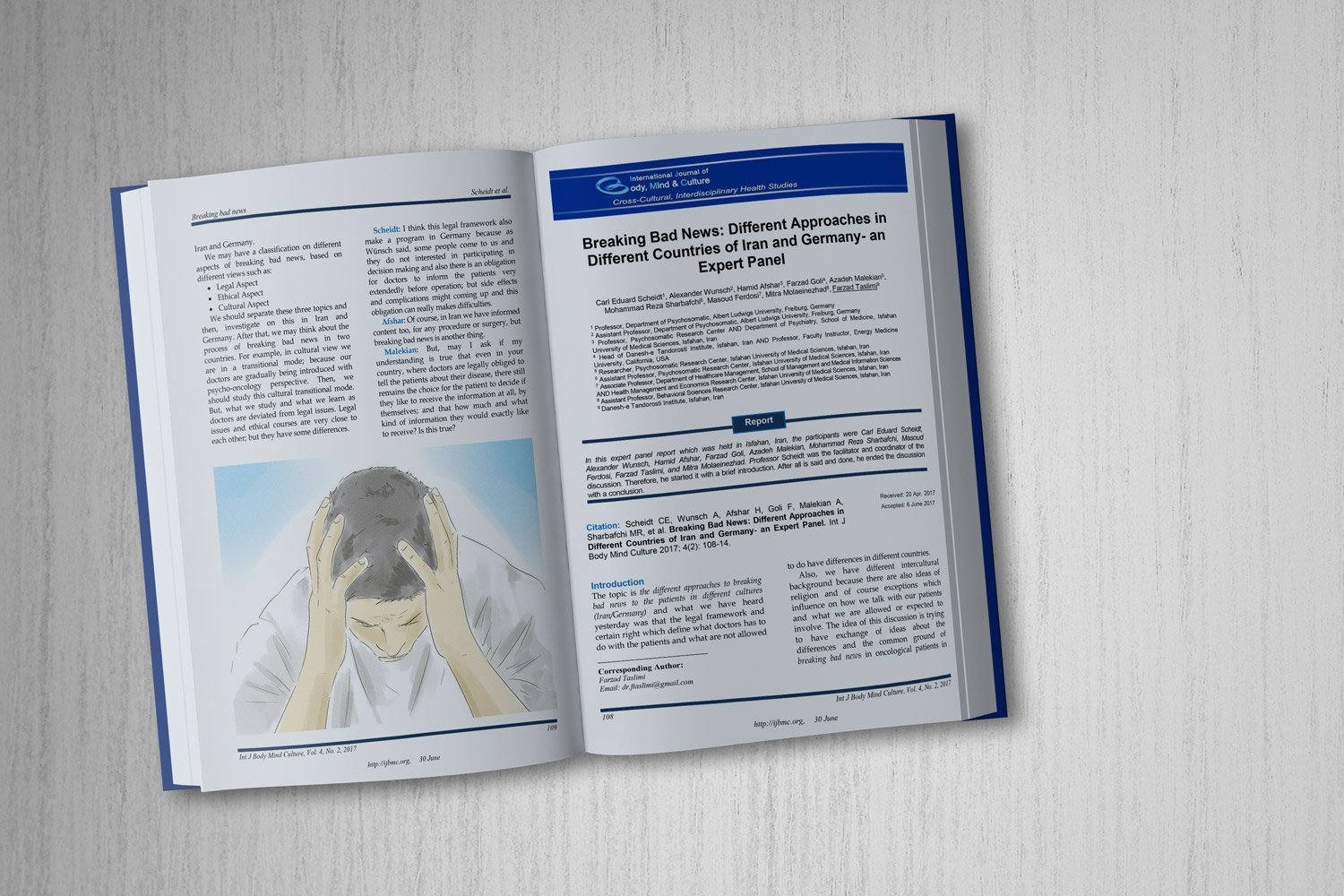 Downloads
In this expert panel report which was held in Isfahan, Iran, the participants were Carl Eduard Scheidt, Alexander Wunsch, Hamid Afshar, Farzad Goli, Azadeh Malekian, Mohammad Reza Sharbafchi, Masoud Ferdosi, Farzad Taslimi, and Mitra Molaeinezhad. Professor Scheidt was the facilitator and coordinator of the discussion. Therefore, he started it with a brief introduction. After all is said and done, he ended the discussion with a conclusion.
1.
Scheidt CE, Wunsch A, Afshar H, Goli F, Malekian A, Sharbafchi MR, et al. Breaking Bad News: Different Approaches in Different Countries of Iran and Germany- an Expert Panel. Int J Body Mind Cult. 4(2):108–114.
Downloads
Download data is not yet available.
Copyright (c) 2017 International Journal of Body, Mind and Culture
This work is licensed under a Creative Commons Attribution-NonCommercial 4.0 International License.