Effectiveness of Cognitive-Behavioral Group Therapy on Openness to Experience and Improving the Quality of Interpersonal Relationships
Keywords:
Cognitive behavioral therapy, Openness to experience, Quality improvement, Interpersonal relations
Abstract
Background: This experimental study aimed to examine the effectiveness of cognitive-behavioral group therapy (CBGT) on openness to experience and improvement in the quality of interpersonal relationships.
Methods: The statistical population of this study consisted of all individuals referred to three accredited psychological centers in Tehran, Iran, in 2017. Using simple random sampling,‎ 20 participants were selected, and after screening, were assigned to two groups (CBGT and control groups). Pretest was conducted for both groups. Then, the CBGT group received 12 sessions of intervention while the control group received no intervention. Ultimately, the posttest was performed for both groups. The research tools used included the Revised NEO Personality Inventory (NEO PI-R) (Costa and McCrae) which is a personality inventory and the Quality of Relationships Inventory (QRI) (Pierce and Sarason) which has recently been developed to measure the quality of interpersonal relationships.
Results: The obtained data were analyzed using analysis of covariance (ANCOVA). The results revealed that CBGT has a significant effect on openness to experience and improves the quality of interpersonal relations.
Conclusion: It is believed that social support helps stressful situations in three ways. First, family members, friends, and others can directly provide financial resources for a person. Second, members of social networks can provide informational support by giving suggestions and these various efforts can solve stressful problems. Such suggestions help the individual see the problem from a new perspective. Thus, he/she can solve it or minimized the resulting damages. Third, members of social networks can provide emotional support by reassuring a person that he/she is valuable, interesting, and honorable and increase his/her self-esteem and self-concept in life.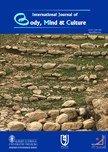 Downloads
How to Cite
Latifian, R., Sardaripour, M., & Moini-Kochaksaraii, F. (2018). Effectiveness of Cognitive-Behavioral Group Therapy on Openness to Experience and Improving the Quality of Interpersonal Relationships. International Journal of Body, Mind and Culture, 5(4), 210-220. https://doi.org/10.22122/ijbmc.v5i4.135
Section
Quantitative Study(ies)