Comparison of Happiness among Students of Different Fields in Shahid Beheshti University of Medical Sciences, Iran
Keywords:
Happiness, Students, University medical centers
Abstract
Background: Happiness is the most basic requirement of human mental health. The health of medical students who deal with the health of the community is very important. The aim of this study was to compare the happiness of students in different fields in Shahid Beheshti University of Medical Sciences, Tehran, Iran.
Methods: This descriptive-analytic study was performed on 100 medical, dental pharmacy, nursing, and health students in Shahid Beheshti University of Medical Sciences in 2019. The data were collected using the Iranian euphoria questionnaire.
Results: All students obtained an average happiness score. The highest level of happiness was related to dentistry and the lowest was related to nursing and health. There was no significant difference in the level of happiness among students in different disciplines, and it did not correlate with gender, marital status, educational status, place of birth and residence, mother's education, number of children in the family, and employment. There was a significant relationship between happiness and father's education (P = 0.02) and satisfaction with the field of study (P = 0.003).
Conclusion: Considering the moderate level of happiness observed in this study and the direct effect of students' happiness on the future of the society, in order to educate a more productive generation, it is necessary to take measures to increase happiness and determine the factors affecting it. Creating job opportunities and valuing different jobs can increase the happiness of these students, which requires further in-depth studies.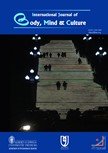 Downloads
How to Cite
Sadeghi, E., Sayarifard, A., Khalifehsoltani, F., Abachizadeh, K., Shekarriz‑Foumani, R., Amiri, P., Vaziri, S. M. S., & Mohseny, M. (2019). Comparison of Happiness among Students of Different Fields in Shahid Beheshti University of Medical Sciences, Iran. International Journal of Body, Mind and Culture, 6(3), 168-175. https://doi.org/10.22122/ijbmc.v6i4.184
Section
Quantitative Study(ies)