Fostering Care Sensitivity: From Therapy to Healing
References
Ainsworth, M. D. (1969). Object relations, dependency, and attachment: A theoretical review of the infant-mother relationship. Child Development, 40(4), 969-1025.
Fritzche, K. (2014). What is psychosomatic medicine? In K. Fritzche, S. McDaniel, M. Wirsching (Eds). Psychosomatic medicine: An international primer for the primary care setting (pp.3-9). New York, NY: Springer.
Goli, F. (2010). Bioenergy economy: A methodological study on bioenergy-based therapies. Bloomington, In: Xlibris.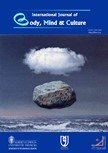 Downloads
How to Cite
Goli, F. (2019). Fostering Care Sensitivity: From Therapy to Healing. International Journal of Body, Mind and Culture, 6(1), 1-2. https://doi.org/10.22122/ijbmc.v6i1.153